Home to sights like the Golden Gate Bridge, the Painted Ladies, and more, San Francisco is one of the most photographed places in the entire United States. But after you've experienced all the major tourist attractions, and journeyed to the most celebrated destinations, what's left in this coastal Californian town?
Well, you can alway support the local community and check out the unique sights of San Francisco's farmers markets. Not only will you love the tasty, homemade offerings and fresh produce, but these one-of-a-kind markets are guaranteed to photograph spectacularly.
Ferry Plaza Farmers Market
Offering sustainable produce and connecting urbanites with local farmers, the Ferry Plaza Farmers Market is open year-round on Tuesdays, Thursdays, and Saturday. Featuring over 100 vendors, this venue is one of the largest markets in San Francisco, and offers a wide variety of fresh foods and local products.
Step inside the Ferry Building Marketplace for eye-catching designs, and non-produce related vendors. Recently restored, this building is perfect for not only getting your sustainably sourced foods, but for capturing the perfect picture of modern architecture.
San Francisco's Farmers Market at Crocker Galleria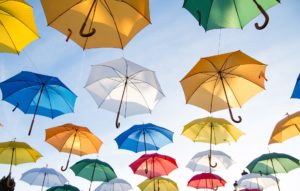 One of the smaller markets of the area, the San Francisco Farmers Market at Crocker Galleria is still worth a trip! Open every Thursday year-round, this venue showcases 17 local vendors and regularly hosts food tastings and festivals to foster community involvement.
Apart from hosting events, what makes the market at Crocker Galleria so unique is its incredible location. Situated in the Financial District of Downtown San Francisco, this market is framed by a dramatic glass atrium, lined with hand-painted umbrellas. Truly a sight to see, you'll fall in love with the beauty of Downtown San Fran all over again while shopping at this market!
Heart of the City Farmers Market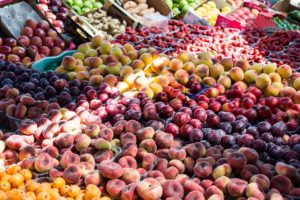 The Heart of the City Farmers Market is a nonprofit market that prides itself on being able to provide access to sustainably sourced and healthy foods to the San Francisco community. Living by the phrase "a farmer never takes a day off", this venue is open year round, and only closes for Christmas and the Pride Parade.
Situated in the United Nations Plaza, this market gives you an incredible view of the San Francisco Library and Civic Center. Capture a dramatic snapshot of the incredible urban landscape, all while supporting your local community.
Make Scenic San Francisco Home
Fall in love with all the sights of this gorgeous community, and come home to your dream house every day. Let my team and I help you find your perfect property.
With over 50 years of combined experience both buying and selling homes in the San Francisco Area, we're happy to help you step-by-step through your real estate journey.
Contact us to start your search today!