Just like the song says, it's the most wonderful time of the year! Get into the seasonal spirit with some of our favorite San Francisco holiday events. From a unique Dickens tradition, to classic Santa sightings, there's a perfect activity for every age in this exciting city.
The Great Dickens Christmas Fair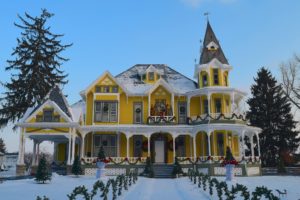 Have you ever wondered what it would be like to live in a Charles Dickens story? Now's your chance to find out! Immerse yourself in a live Victorian Christmas Party reenactment November 21st through December 30th.
The Great Dickens Christmas Fair and Victorian Party is one of the most unique events in all of San Francisco and combines everything you love about traditional Christmas celebrations. Enjoy incredible costumes, carolers, food, and even Santa himself at this one-of-a-kind event.
Holiday Gingerbread Tea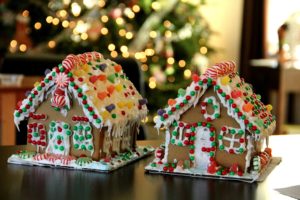 The Laurel Court Restaurant and Bar is known as one of the best restaurants around, but it truly outdoes itself during the holiday season. The regionally acclaimed restaurant takes its holiday decor to an entirely different level in a truly stunning display.
Treat yourself to Holiday Tea and a seasonal meal to catch a glimpse of the spectacle— a gingerbread house like no other. Made up of individual gingerbread bricks that Laurel Court bakes itself, and painstakingly adorned with candy and more, this architectural feat truly must be seen to be believed.
Decorated Boat Parade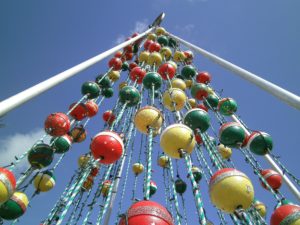 A highly anticipated event, make your way down to famous Fisherman's Wharf on December 11th for the 24th Annual Decorated Boat Parade! Residents  truly get into the seasonal spirit and adorn their boats with lights, decorations, and even play music for spectators.
Get the best fews of the procession from Aquatic Park, PIER 39, the Marina Green, and Crissy Field, and cheer on your favorite boats. To keep the holiday spirit alive, most boats remain lit throughout the month of December.
Make the Move to San Francisco!
Fall in love with not just the resident's enthusiasm of this area, but all the top entertainment and amenities it has to offer! Centrally located in San Francisco, Upper Market is perfect for outdoor and indoor enthusiasts alike!
With over 50 years of combined experience both buying and selling homes in the San Francisco Area, we're happy to help you find the home of your dreams. Contact us to start your search today!